Knysna Based Micro-Brewery

est. 2013
Knysna Based Micro-Brewery

est. 2013
Knysna Based Micro-Brewery
est. 2013
Knysna Based Micro-Brewery
est. 2013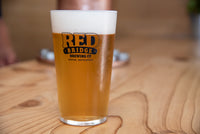 About Us
Red Bridge Brewing Co is a Knysna based micro-brewery specialising in hand crafted small batch beer. We are named after the local Red Bridge that spans the Knysna river and is a favourite local gem for outdoor activites and sunsets.
We are a family owned business and pride ourselves on crafting beers using our South African built equipment.

We do everything in-house from recipe development, brewing and packaging with pride and a whole lotta draughts.
Visit our taproom for beer tastings and purchases.
What Our Customer's Say
Their Golden Ale is World Class. Worth a visit and see how it is made.


John Collins - Google Review
The best draft beer in Knysna


Joe - Google Review
Excellent craft beers for all tastes. For me, beer is beer, but the one that stood out most, was the IPA.

Mark Andreasen - Facebook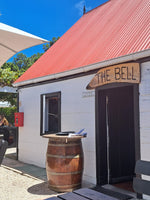 Now On-Tap at The Bell Tavern
Enjoy an ice-cold draught of our Golden Ale on-tap at The Bell Tavern in Belvidere Knysna.
Knysna's smallest pub, The Bell Tavern, is located on the site of the original Belvidere farmhouse in a cosy outside structure with its wood-burning fireplace. Unique features of the pub include the wine cellar which is viewed through a window in the floor, the yellowwood ceiling and ironwood block floor. The Bell, which is popular with both locals and visitors, is known for its delicious pub meals.
Visit The Bell